EXCEL PARTNERSHIP COMPANY PROFILE
A World Of Experience with training programmes accredited by IRCA (UK) and IEMA (UK)
Whether a company's needs are strategic, project management, implementation, monitoring or improvement, with training programmes accredited by IRCA (UK) and IEMA (UK), Excel provides innovative training solutions. Having worked extensively across a wide range of industry and commerce, both in the public and private sectors, Excel's tutors are experienced and competent practitioners.
With practical experience of implementing and working in industries from manufacturing to the service sector and from automotive and petrochemical to telecoms and local government, we have the ability to train by illustrating and reinforcing learning through real life examples, challenging static thinking and encouraging people to steer businesses forward. The enthusiastic and pragmatic approach of our tutors, together with their realistic interpretation of management system requirements, has enabled organizations to maximize business potential through their people.
Excel has:
Trained assessors for established certification bodies in Europe, USA and Japan, and provided initial training for newly emerging certification bodies in the Caribbean, Far East, Eastern Europe, Africa and South America.  Over 30 certification bodies have used Excel Auditor Training.
Produced independently accredited auditor training courses by IEMA (UK), IRCA (UK), RAB (USA) and JAB (Japan) and QuEST Forum.
Experience in implementing TQM/business improvement strategies in a wide variety of industries.
Provided over 400 QS-9000 training courses for the "Big 3" and their suppliers in the USA since the documents were published in 1994, followed by QS-9000 courses being undertaken in Europe and the Far East.  Since 1999 training has been provided worldwide based on ISO/TS 16949.
Trained over 20,000 Lead Auditors to ISO 9001 systems and over 1,500 auditors to ISO 14001 and assisted over 1,000 companies to implement ISO 9001/ISO 14001 management systems.
Excel has been privileged to provide strategic management systems advice and training to an enviable client list including: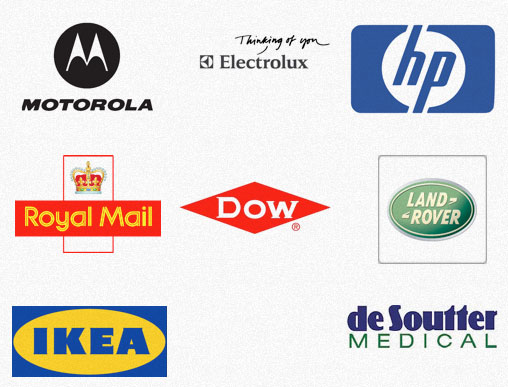 Among other key clients:
International Atomic Energy Authority
Lucent
Daimler Chrysler
QinetiQ
Scottish Courage
Sumitomo Electric Wiring Systems
Heath Lambert Group
Delphi
Visteon
Robert Bosch Limited
Fujitsu Telecommunications
London Borough of Wandsworth
See what our Customers say about us.